Where every stay is unique in a perfect location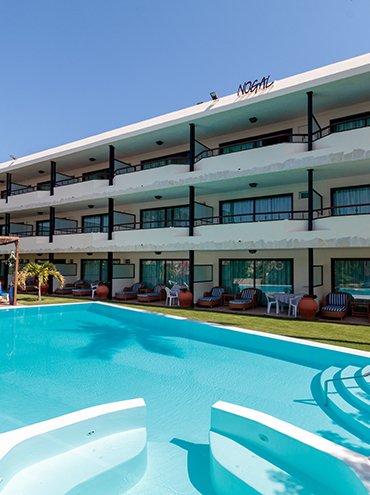 Adults only apartments to enjoy your life
Vip Nogal is based in Gran Canaria and situated just 50 meters from the boulevard that separates us from the famous dunes of Maspalomas. We provide the most spacious rooms with SAT TV and the most modern kitchen equipment.
We like to prepare everything like we would live ourselves in VIP Nogal. Feel like home and enjoy our tropical garden with its wonderful pool and jacuzzi.
Birgit Pauwels -

Managing Director

Apartment with Terrace
With direct access to the pool

Apartment with Balcony
With partially sea & dunes view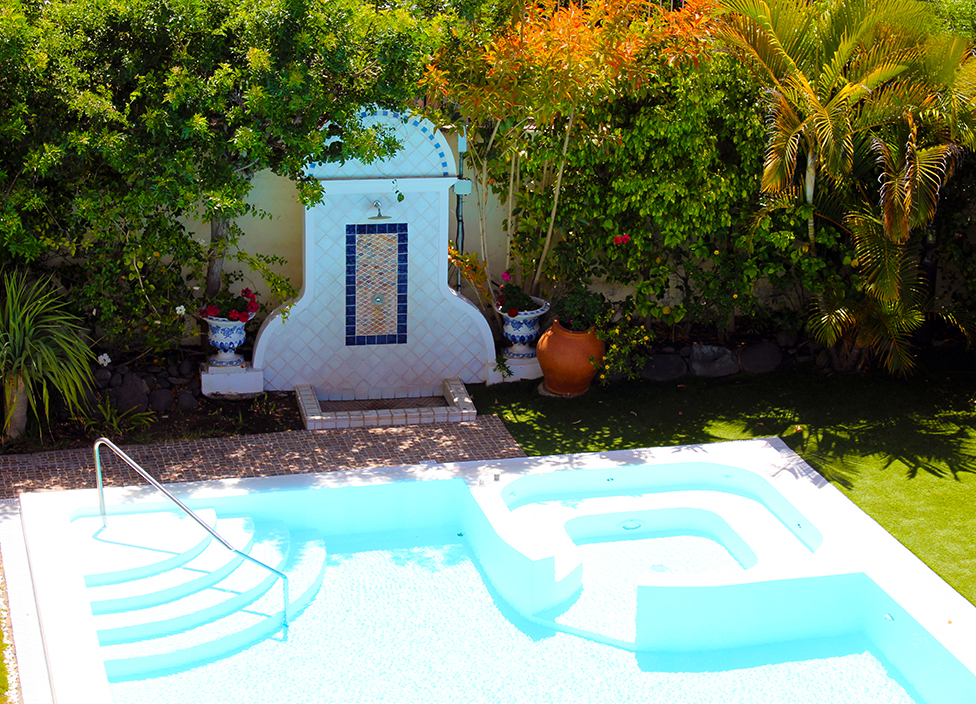 The owner is amazing, super available and helpful all the time! The place is well kept with lush garden and a fantastic pool. I went there to spend 2 weeks in remote working. I've got a very nice ground floor flat overlooking the pool. The apartments are equipped with all you need to live and cook. The place is lovely and very handy to get to the beach or just to relax by the pool. It's also very quiet.The location is perfect just a stone throw from the famous Maspalomas beach. It's my second time here, and I'll definitely will come back.
Very relaxing around the pool which had the added bonus of a jacuzzi. The apartment was great, very clean, comfortable and had everything you require for a self catering holiday. The apartments are gated, secure and close to all restaurants, bars, supermarkets, shops and the beach. Birgit was a fantastic host who really made us feel so welcome, as was all the staff.
Very quiet and peaceful intimate property, close to the beach. A well-kept garden. Parking on the street is available without any problems, no additional fees (safe, towels), which are payable in other places. Very obliging staff. Thank you for meeting all my wishes, especially the ground floor apartment. Thank you also for extending my stay (no extra charge) to the afternoon, it's very nice and important if the flight is late in the evening. A great idea - fresh bread was waiting every morning on the door, perfectly. Next time I will not have to look for an accommodation, it will be hard to find a better one :)
Free WIFI in the whole complex
High fibre standard up to 1GB with 5Ghz
We invite you to enjoy some time in our jacuzzi build in our swimming pool.
We offer free tea and coffee in our garden bar. Beer, Wine, Coke and Nescafe is for a small carge available as well.
We offer a huge library in many languages free of charge.
We have camera surveillance in the whole area for your protection and safety.
We offer fresh bread in the morning free of charge